Shutters are a very smart option for your home, especially if you have an older home that you want to give a fresh new look. If you haven't yet decided on whether to put shutters on your windows, there are some things that you should know about them and how they can benefit your home. You know about "how to select style and size of exterior window shutters.
The market is full of varieties of exterior window shutters such as Painted Wood, Composite, and Vinyl shutters. These are the best types for your home windows because they protect you from blistering sun rays, dust, and rainwater. They are very easy to clean and maintain therefore it makes them a long-lasting option for your home.
The most obvious reason to put shutters on your home is the aesthetics. Some trending exterior house shutters ideas will make your house look more modern, chic, and stylish. In this article, we'll be discussing tips to select the style & size of exterior window shutters.
Read About The Considerable Tips To Select Style And Size Of Exterior Window Shutters
If you are thinking of buying shutters for your home, try to buy quality exterior window world shutters that come with a guarantee. These exterior window shutters are important to maintain the beauty of your house. If you have any doubt about the size and style you need, you can also consult an expert in window shutters.
Exterior window shutters are one of the most cost-effective ways to improve your home's style and appearance. They're also a great way to improve your home's energy efficiency by reducing heat loss through large windows. We'll discuss all the styles of window shutters & further about the Style And Size Of Exterior Window Shutters. Let's get started!
Different Trending Styles Of Exterior Window Shutters
For selecting shutters for outdoor windows, you need to consider the style of your house. No matter if you need a decorative, functional, or efficient shutter, there are several house shutters styles available in the market. Keep reading to know about the basic styles of exterior window shutters.
Board & Batten Window Shutters
These are simply styled shutters great at enhancing the look of your windows. These shutters are suitable to match the different styles of building or your home architecture. The trending styles of bay window exterior shutters incorporating long vertical board strips that are woven with horizontal cross bracing offer a rustic design overall.
The sturdier formation made them perfect for almost every window of your home. These shutters can be used as exterior door shutters. Nowadays, they are known to be used in barn-style homes, cottages, Tudors, cabin homes, or even high-end bungalows.
Window Shutter In Panelled Style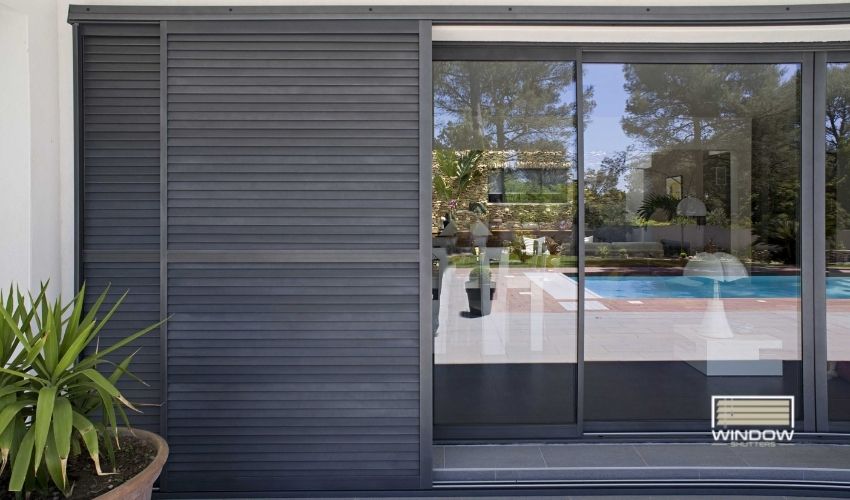 For your query about how to Style And Size Of Exterior Window Shutters? This is another effective type of window shutter. They are designed in the cabinet or panel styles. The style of panel-style shutters also relates to the colonial or European exterior.
These house shutters' styles are bold and decorative with the raised panel design. The basic need for a shutter is to provide perfect privacy and protect your interior space. These plantation-style shutters are the perfect solution for all your needs, while also offering a perfect transforming look to your windows.
Louvered Style Exterior Shutter For Windows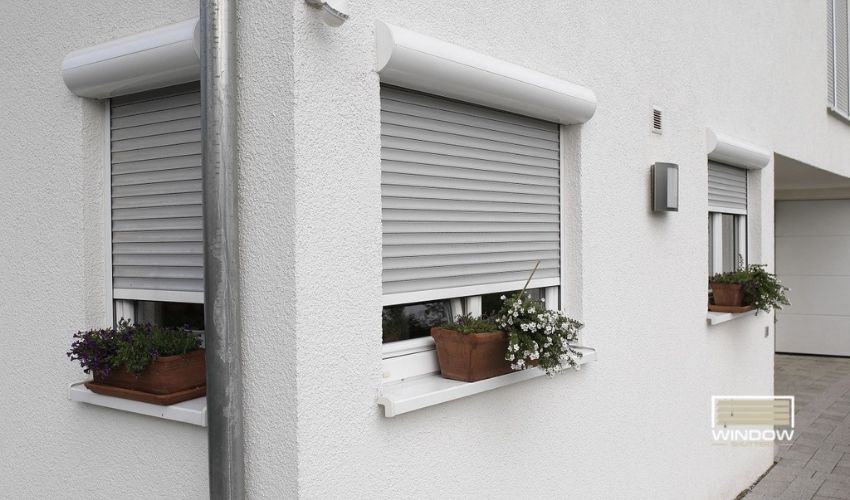 Last but not the least, one of the most trending types of window shutters. These are basically made with overlapping arrangements. The shutter slats are fixed together with variable movement to allow users to control the intensity of light, let the fresh air move in, and overall protect space with exterior elements.
These shutters are most commonly used in heritage look or traditional houses. The best thing to know is that you can pair both the panel and louver-style shutter together to give a more classic look to your windows.
These are the most trending styles of interior window side shutter, you can check out carefully and decide which style to use. Let's check out the tips to select the size of shutters.
Select The Size Of Exterior Window Shutters
No matter its curtains, blinds, shades, or shutter, proper functionality matters a lot. Properly fixed shutter forms well in offering perfect functionality. But if you want your shutters to work with perfect functionality, then you must consider finding a perfect Style And Size Of Exterior Window Shutters for your window.
Many people are very much concerned about how to select the size of shutters? With this regard, we are here to let you know about the considerable tip for finding the right size of the shutter. Let's check them out!
Consider the size of your window. This should be your primary concern to measure the size of your window. This can help you find the perfect size for the window.
Make sure not to take proper measurements from all four sides of the window.
Shutters must completely fit each of your windows.
Consider the shape of your windows.
Choose the shutters that have the same size & shape as your window.
Install arched shutters in your rounded windows, square-shaped windows with straight shutters, or simple exterior shutters for double windows.
You may also use diving rails to line up the shutter with the edges of windows.
---
Preventive Considerations
For the perfect look at your shutters, you must use some extra accessories. That includes pintles, strap hinges, or shutter dogs that support the shutter to work properly and stay long-lasting. Before you purchase your shutters, you must find out the perfect style that works functionally & also fits perfectly into your windows.
In The End!
Exterior window shutters are considered as the trending window dressing option you can choose to add to outdoor windows. To select the style and size of exterior window shutters, Window Shutters have given an informative guide.
You can read it carefully to know about the different styles of shutters and also know about the steps to find out the perfect size for your window. Hopefully, this article will provide you with the required information and you'll surely get your things according to your needs. Let us know in the comment section about your reviews!