Have the Perfect Curtain Brackets For Your Window Dressings
Your window dressings can never get complete without having curtain brackets Dubai, as they are the essential element, amplifying the beauty of your window curtains. If you are going to install some brackets to make the window dressing look more adorable.
Come to us, and we will provide you with a huge collection of these unbeatable designed brackets at an affordable price. We are well known for offering premium quality no drill curtain rod brackets that tend to enhance the beauty of your home decor.
Explore Our Gleaming Gallery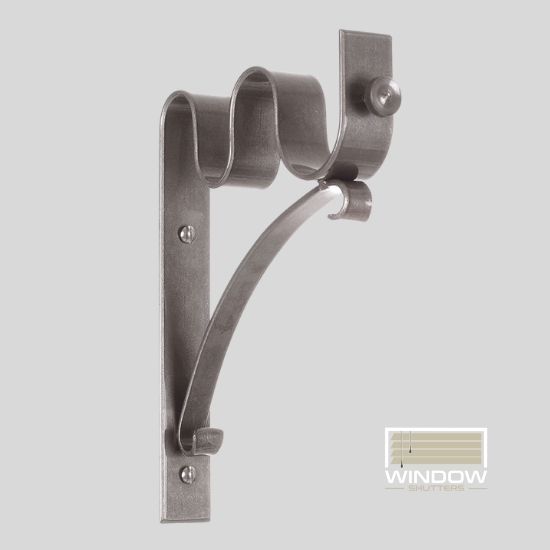 We Offer A Mesmerizing Collection Of Our Beautiful Curtain Brackets Dubai
Being the first-class company in the entire UAE, we provide an extensive collection of our home curtain Dubai, and along with them, we are now offering a complete range of curtain accessories Dubai. And, our double rod curtain brackets come first, as they are most appealing in the market.
"Add some value to your property by installing these window dressing brackets"
Our manufacturers are professionally trained and manufacture these brackets with fine material. We make sure that our customers get satisfied with the quality. You can choose these accordingly to match the theme of home.
We Serve You With Our Premium Services Regarding Curtain Brackets
Our amazing curtain rods brackets create an enchanting statement. And, we stand out as the #1 brand in providing incredible service, thus providing you with much ease.
Buy the High-quality Curtain Brackets From Us
Obviously, you do not want to compromise on the quality of something when you are going to invest in it. Thus, we are here offering designer and professionally manufactured curtain brackets for your window dressings, which amazingly intensify the beauty of space.
We are preferred because we have highly trained workers who know exactly how to get the task done, whether it is the delivery of products or curtains installation. You can contact us anytime or in any way you want to either by email or by making the call, directly.
BOOK YOUR DESIRED SERVICE NOW