Blinds are the modern alternative available in the most creative, classy, and functional designs. Every day, you can find a new stunning blinds' style and several other blind design ideas available in the market. With so much abundance in the market and top-choice window treatment, blinds' rates are considerably higher than other window dressings.
People normally wanted to know why are blinds so expensive? What is so special in Blinds Dubai and what extra functionalities and features do they provide compared to other window dressing?
Well, all these questions are the basic queries that we normally have been asked, by several consumers. That's why to clear all these queries we decided to write a piece of information containing everything that people need to know about the blinds. Reading this article will let you know why blinds cost higher and what specific functionalities they offer.
Reasons That Will Justify Why Are Blinds So Expensive?
Everyone knows about modular, effective & transitional window dressing. Blinds are not so commonly used window treatments. Or you may say that luxurious decor needs a window dressing like blinds that can be the reason for varied prices. Well, prices are not only concerned with decor and looks, it may be usability, functionality, or more.
Combinedly, it all comes down to quality, type of material, cost of installation, and hardware. All these things need to be considered when you're deciding to opt for blinds or any other window treatments. We will help you understand why they are worth, each penny spent.
Let's dive deeper into a number of reasons that will justify Why Are Blinds So Expensive? 
Blinds Are Not Frequently Changed
Whether blinds or any other window dressing, we don't change it so frequently. So, anything that is durable & long-lasting will be higher in cost. Adding expensive blackout blinds to your overall interior is not an easy and cost-effective task. You are making an investment that will last long. You will not have to change your window treatment now and then.
People who want to know why are blinds so expensive must know the fact that buying blinds is a huge investment. Offering a lot of practical features, blinds can last over 10 to 15 years.
Blinds Offer Multitude Of Features
Window blinds are useful for protecting your windows and doors. The main purpose of window blinds is to prevent the people outside from peeping into your house if you are not at home. It can tame the harsh sunlight, block dust and insects.
They are also perfect for improving the visual look of your room because they come in a variety of colors, textures, and styles that can match any interior decoration.
Window blinds have always been a single-use window covering and are mostly used in homes. However, with the evolution of window blinds, it has become clear that we can also use them for industrial projects like covering a door or a window with a full view on the inside.
Using vertical blinds for windows is not always convenient. But there are some ways to get around them and make them work for you. You can choose from a wide range of colors, textures, and sizes to match your decor. Vertical blinds offer an easy way to control light, privacy, and glare,
Blinds Are Made With Premium Quality Material
Blinds are one of the most important aspects of the design of a house and can make or break a room. That is why you should always pay attention to the quality of the material you choose to install in your home. Window blinds are available in different materials such as wood, plastic, metal, and vinyl.
Choosing the right material is important in ensuring that they last long. If you know anything about Windows wooden Blinds, then you know that there are many options. The first thing to consider is what type of material is best for your home, but there are other factors as well.
You Can Have More Versatile Choices With Window Blinds
Window blinds help to give your room an elegant look. There are different window blinds available in the market, such as readymade blinds, vertical blinds, roller blinds, and roman shades.
Window blinds are available in versatile design, style & color choices to add a dash of style and comfort indoors. They are used as an effective way to control light, privacy, and temperature. Many types of window blinds are available, but cordless is the most popular type.
The reason why are blinds so expensive than other window treatments is that they offer a variety of options and design styles. They also provide better insulation from the sun, heat, and noise than most other window coverings. If you're looking for a stylish window treatment with practical benefits, then blinds are the way to go!
Window Blinds Requires More Effort To Get Installed Perfectly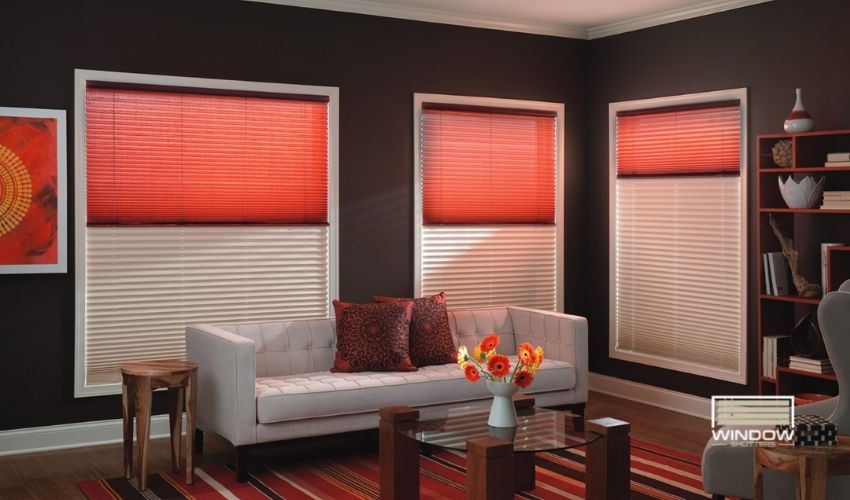 Window blinds are quite an important part of the structure and design of a house. A house is not considered being complete without a home interior decor which is complemented by the right window blinds. Window blinds protect your privacy as well as provide you with a certain level of security for your home.
But before window blinds can serve such purposes, you need to make sure that they are properly installed. Window office blinds require more effort to be perfectly installed.
Window blinds are a necessary part of the home. They help to keep the house warm and protect it from harmful UV rays. However, they require regular cleaning and maintenance to keep them in perfect shape. Beyond that, you need to install window blinds properly, so that they do not break or get damaged during the years of their use.
Discussion Wrap Up!
Why Are Blinds So Expensive? Blinds are a timelessly popular window dressing option. However, they can be quite pricey. Fortunately, we have some great tips and ideas to help you save money on your next blinds' purchase.
We hope these tips have been helpful! If there is anything else, we can do for you, please let us know by following our Instagram page or visiting our website today.