Window blinds ideas add an extra touch of modernity and style to the living space and can make all the difference to a decorating scheme. These blinds enhance the beauty of the home interior to make the place more charming and sophisticated. They are used to regulate the amount of sunlight in the room, provide privacy, for a blackout experience, and to add a touch of luxury and glamour to the room.
Nowadays, people have shifted from regular Blinds Dubai styling ideas to framing their windows with trendy blinds ideas to enhance the experience of their space. There are many vibrant colors, unique patterns, different types, and modern designs of window blinds available to best fit your living space requirements and to make your place alluring and desirable.
Beautify Your Interior with Modern Window Blinds Ideas
Window blinds serve both decorative and functional purposes. Window blinds ideas can provide the interior with an elegant and gleaming look. There are many ideas for framing your windows with blinds in a modern way. These ideas will profoundly change the appearance of your home interior and will add a touch of affluence to your home interior. Some of these modern window blinds ideas to beautify your interior are described below:
1. Go for Matching-Colored Curtains & Blinds
Such an orientation will provide an eye-catching look to your interior. It is the best idea for people who want to use a color combination scheme to decorate the interior. Dark-colored walls behind this light-colored combination of Curtains Dubai and drapes will impart an astonishing look to the room's interior. Besides, it will allow you to have benefits for both curtains and blinds. It is an excellent window blinds idea to frame your windows.
2. Use Curved Window Blinds to Add Style
Style your window blinds in a curvy manner with the help of a cord hanging from the center of the window frame. Such an arrangement of blinds suits an interior with rich and luxurious furniture. To add extra style to the room decor, you can place your sofa in front of the window blinds. The sweeping corners of the sofa and table curves will intensify the appearance of this window blinds idea.
3. Choose Dark-Colored Blinds For Seclusion
Cold and humid places are best for such an orientation of blinds. The dark-colored blinds provide privacy and give the room a blackout experience. This will create a relaxing and soothing environment in your place. Blackout blinds in dark colors are usually preferred for this purpose. It will add depth and warmth to the room's interior.
4. Printed Window Blinds to Make a Statement of Your Interior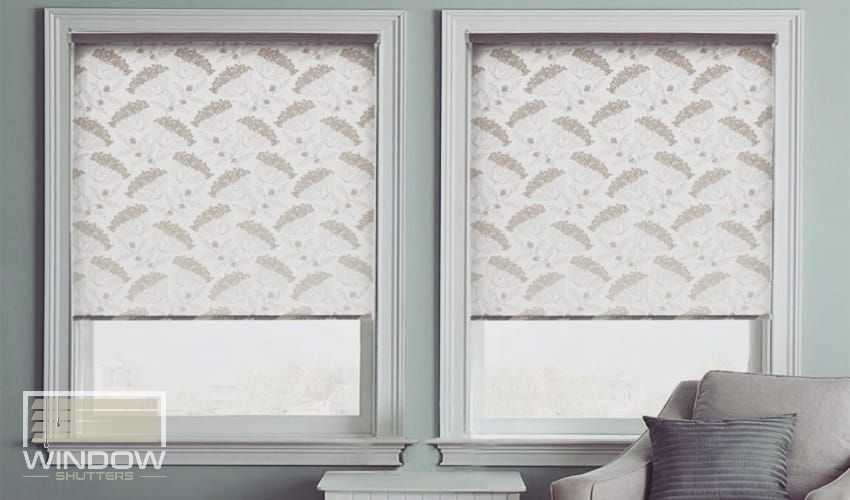 Window blinds ideas with patterns imprinted on them are very useful to make a statement about your interior. These blinds can have any type of printing on them, ranging from whimsical to floral prints. People who get bored with simple standard blinds can experiment with these modern patterned bedroom blinds to frame their windows in unique ways.
5. Opt for Light-Colored Blinds in a Colorful Place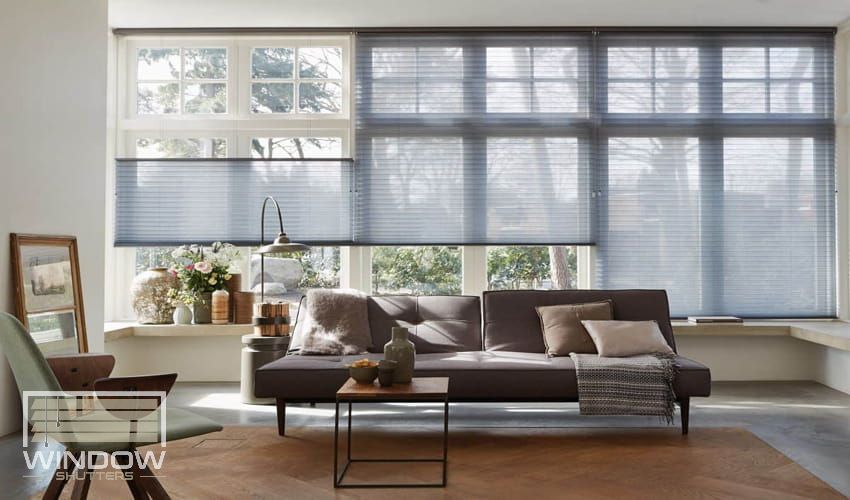 Places with some natural features such as colors, light, and aesthetics should not be covered with heavy dark blinds. Instead, pale and light-colored blinds should make them look tempting. These blinds will allow more light into the interior to enhance the colorful and striking features of the interior. In this way, every fine detail of the interior will be visible.
6. Pick the Best Blinds Fabric to Best Fit the Interior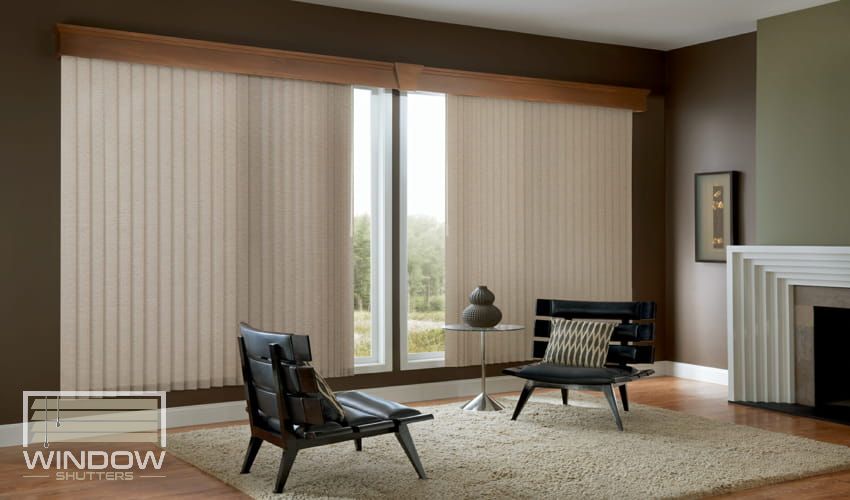 Different places have different requirements. The same is the case with blinds fabrics. Choosing the right fabric for your blinds can enhance the glamour of your room and vice versa. Different lighting conditions, weather, and home interiors cannot be decorated with the same fabric blinds. For the best fit in the home, choose the blind's fabric accordingly. It is the best window blinds idea to suit all interiors.
7. Prefer Roller Blinds For a Modern Look
Roller blinds with a semi-transparent design can be the best idea to suit an interior with too much symmetry. A living space with angles and lines can best fit with such a design of roller blinds. It will make the place modern and lavish. Such a design of roller blinds will prove to be a work of art under such circumstances.
8. Be Distinct in The Window Blinds Design
Complement your interior with modern and unique blinds ideas to frame your windows. It will make an interior design scheme stand out. The color of the blinds will play an important role in catching the eye of the viewer. However, selecting a distinctive window blinds idea will describe your fashion sense and personality.
9. Experiment with Bold & Colorful Blinds
For this purpose, you can select from different shades of the same vibrant color blinds to suit your interior decor. These lively blinds will make the interior more colorful and will add character to the interior. You can use a combination of patterns and colors to best fit the room's interior.
10. Select Venetian Blinds For Privacy & Light Control
This modern window blinds idea to frame the windows is very tempting. Venetian blinds have adaptable slats that can help with the control of light whilst maintaining the privacy of your interior. These blinds are the best possible option for moist places like bathrooms because they are water-resistant and can be easily cleaned.
To Sum Up!
Here, we've summarized the 10 stylish blinds ideas to enhance the beauty of your space. You can choose what fits best for your home interior while keeping in mind your blinds requirements. It is an easy way to add glamour and style to your interior with blinds and gain the functional benefits of blinds at the same time.
These latest window blinds ideas are best suited to suit any type of interior home decor because of the diversity in colors, patterns, designs, and fabric material of blinds. It is recommended that you choose a blinds styling idea that intensifies the appearance of your interior rather than what's in style at present.