Window blinds are a great option to intensify your interior decor, but what about when you don't want to get up and close them yourself? For this purpose, you can choose various techniques to convert your window blinds into smart blinds. All room windows of your home can be equipped with smart blinds.
However, it can be prohibitively expensive and can put a dent in your wallet. Smart blinds can make your home look modern and can create a futuristic aspect to your interior. Many DIY options are available to convert your window blinds into smart blinds. To do this task yourself, you'll require extra hardware equipment that varies according to your type of Blinds Dubai.
Why Should You Get Smart Blinds?
There is no need for any physical activity to operate smart blinds as they can be controlled via a remote controller, Wi-Fi, Bluetooth, or some other digital method. Smart blackout blinds add comfort to your place and help to reduce your energy bills by blocking sunlight during the hottest parts of the day.
For this reason, they are beneficial in summer and winter. Smart blinds can help you wake up in the morning with natural light once you set some schedules.
Methods to Convert Your Window Blinds into Smart Blinds
Window blinds can be converted into smart blinds with some technical equipment and easy methods at home. We've described some methods to convert your window blinds into smart ones, and these ideas will cover all different blinds.
1. Smart Blinds Mechanisation Kit
This automation kit can be a helpful tool to convert your window blinds into smart blinds. This can be an expensive solution, but quite simple and advanced as well. It works with horizontal window blinds that are controlled by cord loops. It is a battery-powered kit with an option for solar panel installation.
This kit contains everything you require to make your window blinds smart. It has pre-installed temperature sensors to help you set your schedule according to your morning routine. It can also be controlled with your mobile phone, either Android or iOS. However, it will not show any compatibility with mini blinds, roller blinds, or cordless blinds.
2. Smart Electric Blinds with Brunt Blind Engine Kit
Brunt blind engine tools are available to make your window blinds smart. It can convert the blinds into smart electric blinds and is compatible with roller blinds, vertical and horizontal blinds, curtains, and other sorts of window treatments. For proper functioning, it has two gears for cords and beads (small or large) respectively. This gearbox can be easily mounted on the window frame or wall.
It works with a 12V AC power source for a continuous current supply to the electric smart blinds. These smart blinds can be easily regulated with mobile phones and remote controls to make a concurrent schedule routine of your days. You can also use voice commands to operate these smart blinds using Google Assistant or Alexa.
3. Axis Gear for Smart Blinds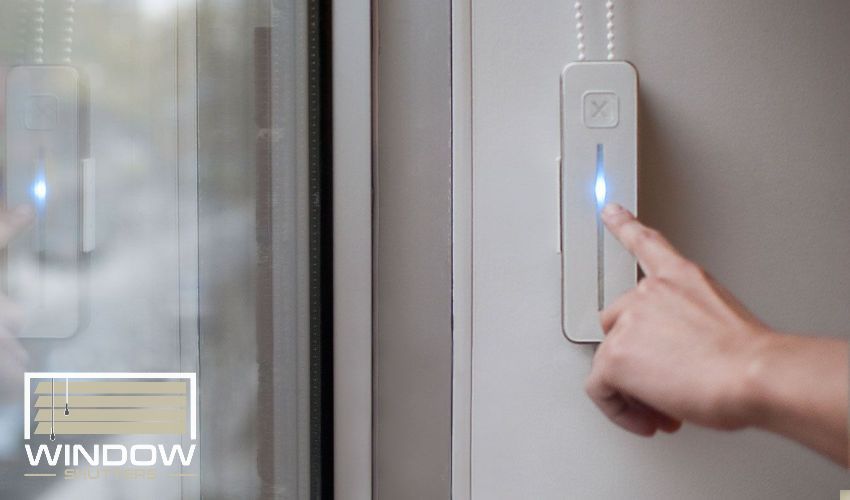 This technique is quite similar to the above brunt blind technique. It does not have an impressive appearance, but it is functional and straightforward. It uses an axis gear that can be applied in under five minutes.
These blinds accommodate touch strips for proper functioning, and a three-second touch is enough for operating them. These types of smart blinds are easily controllable via a mobile app that facilitates Bluetooth-enabled control. It is also another expensive option for the customization of your window blinds.
4. Electric Blind Motor for Smart Blinds
It is also termed the "zemismart option" to convert all of your window blinds into smart blinds using electric motors. A device similar to an axis gear is installed in this technique. It is also compatible with only vertical blinds (Roman shades, sliding blinds, and curtains) but costs less than half of the axis gear method.
The electric motor provides the current supply for the smart blinds to operate. It is an easy and inexpensive method to convert your window blinds into smart blinds.
5. LoraTap Wi-Fi Switch For Motorized Blinds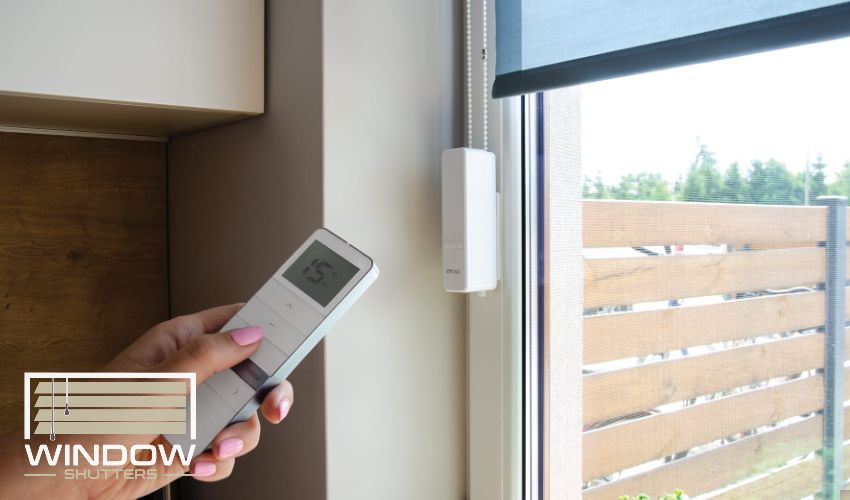 It is the simplest solution, but is compatible only with motorized blinds and doesn't support regular window blinds. Motorized blinds have four wires and work best with the Wi-Fi switch installation.
It offers a great variety of options, such as Google Assistant, Alexa, touch feature, timer, etc., to operate the smart blinds. It is an affordable solution and can be made compatible with specific motor blinds using connectors and adaptors. The only drawback is that it cannot be used with regular window blinds.
6. Smart Motorized Wands For Blinds
There are smart switches and motorized add-ons for converting your window blinds into smart blinds. These wands or switches are compatible with horizontal and vertical Venetian blinds. This technique is unique because it uses radiofrequency technology to operate blinds. This technology is equipped with all the latest sensors and remote access.
It is a simple and affordable technology, except for some complex technologies used for specific conversions. The motor is supplied with power using standard AAA batteries. It provides easy installation, reinstallation, and movement of wands to another set of blinds.
7. Automated Smart Blinds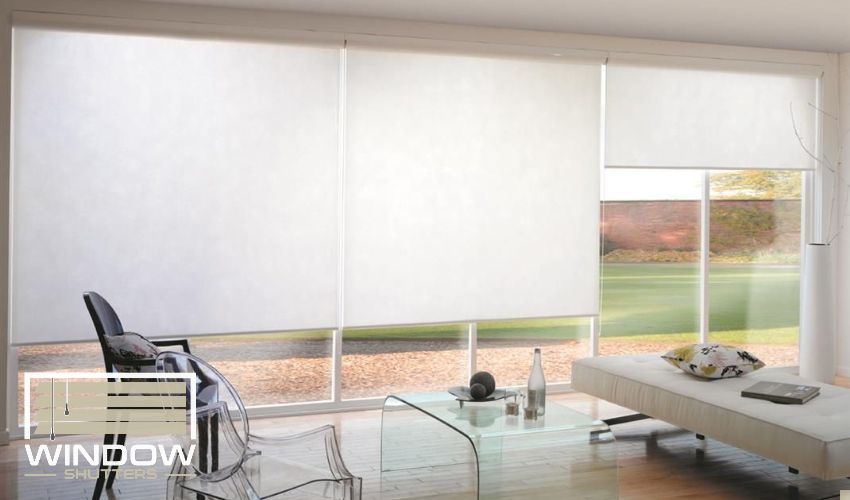 You can choose to automate your window blinds to convert them into smart blinds. It provides plenty of benefits beyond the regular morning and evening schedule. Smartphones have apps that can help to partially or fully regulate these blinds using thermal sensors. These smart blinds work on automation, meaning there is no need for manual control. You can set up schedules for the blinds to open and close according to your priorities. It will help save you more money by reducing energy consumption.
Remarks
Regular window blinds are good to have, but smart blinds are a great option for completely transforming the outlook of your interior. These smart blinds work with digital control systems such as remote access, voice control, thermal and light sensors, timers, etc.
There are several ways to Convert Your Window Blinds into Smart Blinds. Some of these ideas are inexpensive and simple, while others can be prohibitively expensive and complex. You can choose any of the above solutions to make your window blinds smart and enjoy their benefits.