Hanging up blinds for the first time can be a daunting experience. That's why people search for tricks for hanging blinds perfectly for the first time. The old saying, "Measure twice, cut once," applies to hanging window coverings just as much as it does for anything else.
If you don't measure correctly and then cut the blinds down to size, you might have to do a lot of cutting and measuring again. Blinds being the modern window coverings are available in quite versatile options to hang.
There are many people who are unaware of how they can get their blinds in Dubai installed properly. With a lot of queries, we found on the internet, we are here to provide you with the best solution and tricks for hanging blinds perfectly for the first time. continue reading this article to know about the best tips & tricks!
Let's Check Out The 5 Tricks For Hanging Blinds Perfectly For The First Time
Installing blinds can be a DIY project only if you are aware of some tools and techniques. Either way, you can hire professionals like us to get your commercial blinds installed.
But if you want to do it yourself and want to know about the tips & tricks for hanging blinds perfectly for the first time, then this blog is for you. Let's start with the tricks!
Trick #1: Decide How You Want To Mount Your Blinds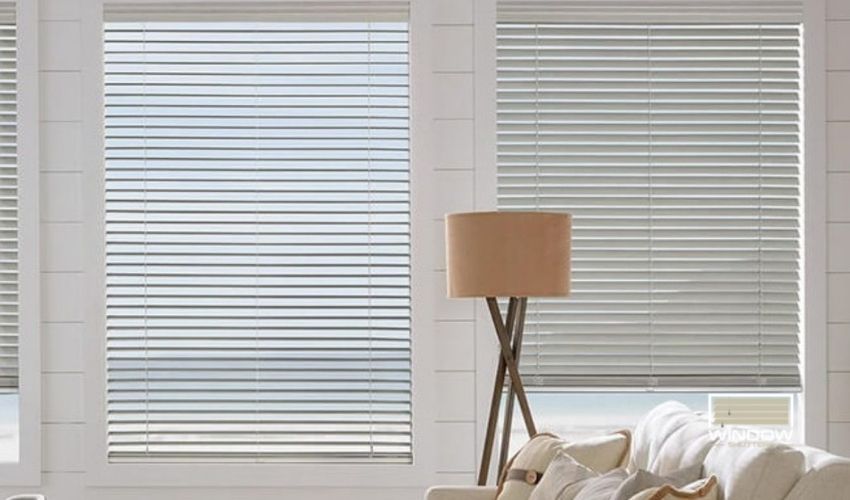 Like other window dressing options, blinds can be mounted in different ways. But you have to decide before you start the process. This will help you in choosing the right technique to install your blinds.
Traditionally, blinds can be mounted outside the windows, but that is actually not the case for every window style. So you need to make sure of how you want to install your blinds. But first, know about the inside mount blinds or outside mount blinds!
Inside Mount Blinds
The blinds installed inside the window frame are called inside mount blinds. Measure your blinds exactly and no need to add or subtract anything.
Outside Mount Blinds
Your blinds may be as broad and as long as you want them to be – the choice is yours. Go broader if you want to block off light or have additional seclusion. To get the correct dimensions, carefully measure the area.
Trick #2: Measure Your Window Properly
Measuring your window perfectly will ensure that you are hanging your blinds perfectly. As blinds are perfect window treatments and they need to be accurately measured to fit perfectly. You need to take proper estimations first. Measure every end of the window. This will help you in hanging blinds perfectly for the first time.
Trick #3: Put The Brackets First
This is another trick that you can follow to get your blinds easily installed. Place brackets perfectly. Brackets will hold your blinds firmly and enhance their efficiency. While installing brackets, don't screw the nails before inserting blinds rail into it.
First, place the blinds into the bracket, then screw the nails. This way, your blinds are perfectly installed and sure to last long without getting damaged.
Trick #4: Don't Forget About the Valance
The valance completes your Venetian blinds, but you can't wait till they're done to think about it. Add the valence clips to the front of your blinds before attempting to attach them. If you don't, you'll have to take the blinds down again to complete the stage you skipped. Also, ensure the clips aren't in contact with any components that operate the blind.
Trick #5: Roll Down Your Blinds Perfectly
After you have done, measuring, fixing, and installing blinds, perfectly. Roll down your roller blinds. Right from the bracket, just open your blinds and check out whether or not they fit your windows. This way you can check whether you have taken the right measurements, installed the right hardware, or perfectly added the valances or not.
If your blinds perfectly cover your windows, then you have done it in the right way. Now you can enjoy having your brand new blinds and make your room look elegant and enhanced.
Point To Consider
With all the above tips and tricks, there are several things that you need to consider for hanging blinds perfectly for the first time. First, you need to buy blinds that perfectly match your interior decor. Unmatched blinds can ruin the overall look of your home. The blinds must be functional and perfectly complement your home decor.
The most important thing is don't consider installing your blinds by yourself until you are aware of basic tools and techniques. Otherwise, you may damage your blinds. You may call professionals at windowshutter.ae to help you with the professional blind installations services.
In The End!
So, Tricks for Hanging Blinds Perfectly For The First Time, we have listed the most common tricks that you may follow to make sure that you have installed blinds properly. All you need is to be very careful while installing blinds as they are the most sensitive window treatment & Can be damaged easily.
However, if you are a DIY expert, then this would surely be the piece of cake for you and you'll get your blinds easily. Hope you find this article informative and will follow these tricks. Let us know in the comment section if these tricks work for you!