Window dressings are the most important part of your home decoration. It is the first thing that catches your eyes when you step into a room or pass by a house. The right window dressing makes all the difference between luxury and squalor, ambiance and blandness, hipster and old-timey. Some people think it requires an interior decorator to pull off stylish window dressings, but this is not true at all!
There are different types of window dressings you can choose from based on the look that you want for your home. In this article, we'll be going through the 6 Ways to Dress A Window & we'll let you know the most trending option that is being followed nowadays!
A window is a surface where it puts the image on. It can be considered as an art and also a way of communicating to others what you are into, your personality, or even your business. Window dressing has developed from time to time, especially in this modern age of technology.
Let's Checkout 6 Ways To Dress A Window
Covering your window is a must for so many reasons. That may range from having privacy, light-filtering, you may need an acoustic atmosphere or may need to make your home look stylish. No matter whether functional/practical, window dressings are an essential part of any home decor.
With the increasing technological advancement now, you can have a variety of choices. You can go with the traditional, modern, classic, contemporary, rustic, antique, or retro type window dressing for your windows. Let's know about all the window dressing options or 6 Ways to Dress A Window!
1. Dress Up Your Windows With Curtains
Curtains are a great way to dress up your windows, as they can provide a more relaxed/casual look than blinds or shades. Blinds and shades are ideal for rooms with a lot of sunlight because they will keep the sun out while still letting you look out at the world beyond your window.
Curtains Dubai, on the other hand, can be used in any room in your home or office – even ones that get lots of natural light. For decorating, few things are more important than the windows.
That's important because it can affect the mood of a room. And if you're in charge of redecorating or simply refreshing, there is one thing that you cannot overlook: curtains. Curtains are one of the most versatile ways to dress up your windows and make them look stylish at the same time.
2. Install Trending Blinds For Better Efficiency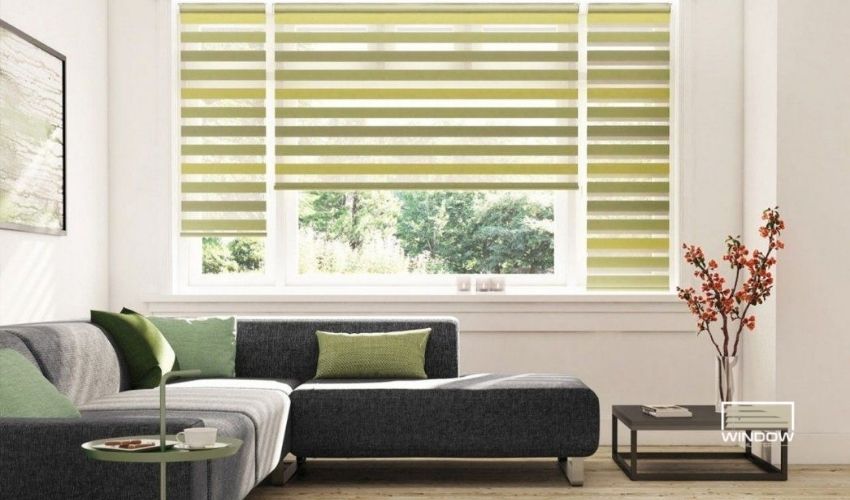 Blinds are the best window dressing to suit any interior. They also provide a higher level of insulation, reducing heat loss through windows and raising energy efficiency.
The main purpose of blinds Dubai is to control light, privacy, temperature, and security in homes, offices, or stores. Blinds can be made from metal, wood, or plastic material with different styles, colors, and sizes to choose from.
Among the most demanding ways to dress a window, blinds are the best option. There are various kinds of window blinds available in the market, but it is always better to choose the trending ones, which not only offer you privacy but also save you money. You can install these blinds on your windows to enjoy the benefits and keep away from any kind of dirt or damage.
3. Shades Can be the best option for small windows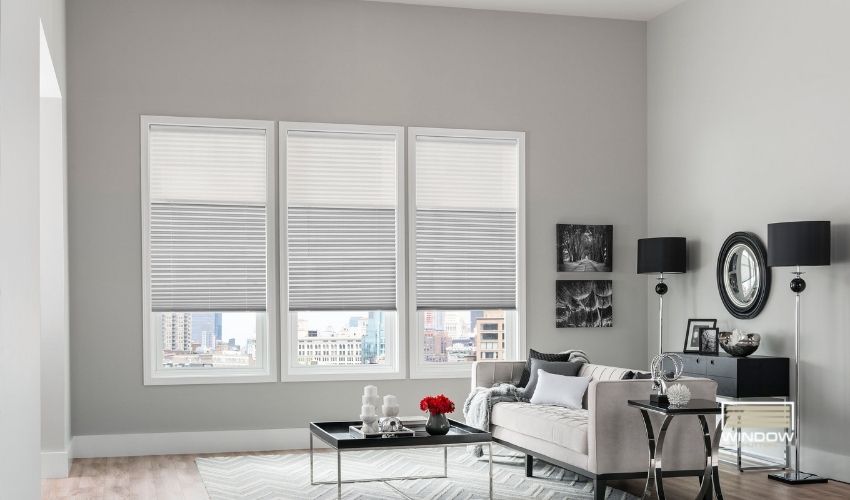 Shades can be used on the exterior of your home to create a uniform look, but they are also very useful in windows that face the street. When you're choosing shades for any room in your home, it's important to think about what color is going on in other parts of the room.
For example, if you have vibrant orange accents throughout an office space, then it makes sense to use neutral tones with a hint of orange or yellow as window treatments. Shades can be the best choice for your kitchen, bathroom, or patio areas. You can find shades in the most classic color options or you may opt for geometric or floral patterns.
4. Shutter Are Also A Best Window Dressing Choice
The presence of an appealing window dressing is a vital aspect of any store. It helps in enhancing the appearance of a particular establishment and attracts the attention of potential customers. The nature, design, and color selection of a window dressing count in conveying the brand's message to people from all walks of life.
For your outdoor window shutters or commercial projects, installing a shutter is one of the best ways to dress a window. There are many options for choosing a shutter that is right for your home. You can choose traditional wood shutters, aluminum, or vinyl shutters, and there is even the option of fabric shutters. It isn't just about what you like best; it's also about what fits in with the rest of your house.
5. Drapers Can Also Be The Best Way To Go
If you are looking for the best draperies, then start from your own home. Curtains/Draperies have really become a very important element of décor these days, as they can affect the look of any window completely. If you want to make your window more attractive and appealing, then home curtains are certainly one of the most important elements that you need to consider.
For creating the right look for your window, you can choose from several drapery types. You should also look for the important factors to consider when decorating a window & draperies may be the better choice for your bedroom or living room.
6. You Can Also Opt For Valance
You're probably thinking that window valances are outdated, but they can still be effective for some homeowners. Window valances usually only cover part of the window and are hung from a rod across the top of the window. They can complement curtains or other items in your home's decor, as well as add a decorative touch across any windows you want to highlight.
It's time to add install valances to your windows. The summer is here and you need privacy for yourself. You want to let fresh air into the room without letting everyone else know what you're doing at all times of the day. For the goal, valance is the perfect option for you!
Discussion Wrap Up!
Among the most demanding ways to dress a window, we at Window Shutters have listed all the best options for you. You can choose to get one or create a blend of different themes. All these options are great at enhancing any space.
Choose the one that matches your home interior theme and make a statement. You can get help from professional experts at Windowshutter.ae to find which way to go. Hopefully, you will find this article informative. Let us know in the comment section which window dressing you have chosen for you!